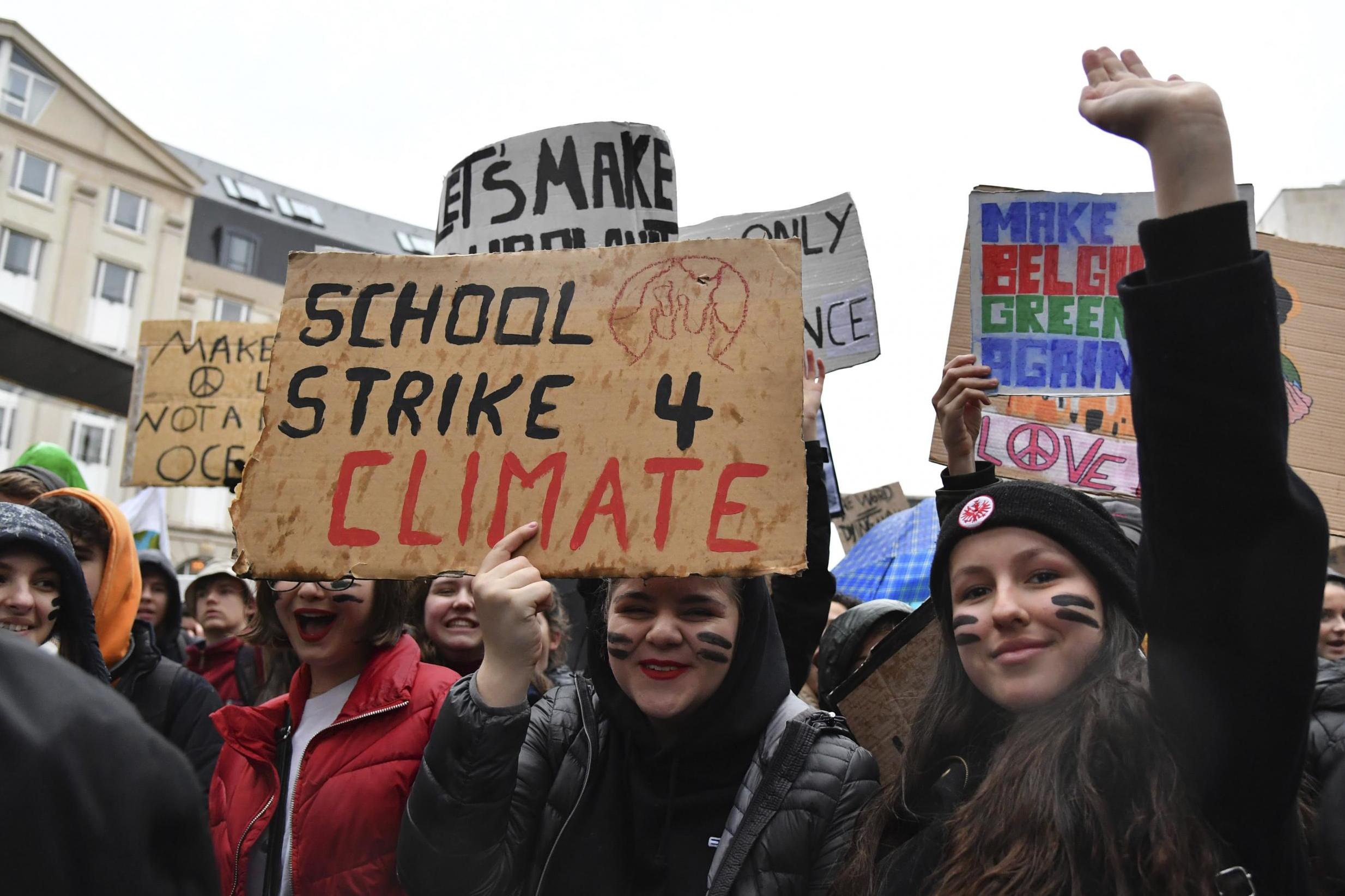 YOUTH STRIKE 4 CLIMATE AND CLIMATE TRUTH FOR SCHOOLS
Members of Extinction Rebellion (XR), having organised several successful 'respectful disruption' events have joined with young activists,  to coordinate direct action on the climate crisis by UK students, hosted by the UK Youth Climate Coalition
School, college and university students who are prepared to strike from their educational institutions are being encouraged to join their nearest demonstration in a concerted UK wide act of rebellion, calling on the government to take urgent and meaningful action on climate change.
In London, young people, educationalists and other concerned citizens are rallying in Parliament Square, Westminster at 11 a.m. on Friday 15th February to protest at the government's lack of action.
Further details: -   http//bit.ly/youthstrike4climate
There will be more Friday strikes, inspired by the movement 'Fridays for Future', founded by the sixteen-year old Swedish schoolgirl activist, Greta Thunberg, who strikes each Friday, to protest the lack of effective climate legislation at a governmental level. Thanks to Greta, and her address to the 2018  United Nations Climate Change Conference, students throughout Europe now regularly strike on Fridays. The next Global Strike will take place on 15th March 2019.
Meanwhile in London, another demonstration will take place during half-term at the Department for Education (DfE) on Friday 22nd February, demanding Climate Truth for Schools,. Everyone is welcome, young people, educators and especially families. Assemble at 12 noon at Old Palace Yard, Westminster, SW1P 3JY. Demonstrators will then march to the DfE, Great Smith Street, London SW1P 3BT, to demand that educators are allowed/required to teach environmental sustainability and climate change mitigation.
Further details: - http://bit.ly/climatetruthforschools.
EVERYONE IS ASKED TO DOWNLOAD A LETTER AND SEND TO THE DfE demanding that schools become 'places where students learn how to repair the damage we have caused' –  here
Send letter either by post (find address here) or send electronically through link page below 
https://www.gov.uk/contact-dfe
 then click on
 and select 'question' option if you want a reply.